Hans Neuner, the two Michelin-starred chef of Ocean in the Algarve, talks to Bill Knott.
Hotel restaurants can be strange places, however wonderful the food. On many occasions, I have walked through a glitzy lobby with lofty ceilings, a grand piano tinkling winsomely in the background, along a Persian-carpeted corridor lined with exclusive boutiques and fragrant with designer perfumes, only to arrive at a dining room that is shoehorned into a defunct ballroom, overlooks an unloved courtyard, and is about a mile's route march from the nearest toilets.
There are, however, glorious exceptions to the rule. One such is Vila Vita Parc in the Algarve, a hotel with such a passion for the arts of the table that - were they not so lovely - you might think that the rooms were a mere afterthought, just dormitories for gourmets.

I first visited Vila Vita nearly a decade ago, to have dinner at the jewel in the hotel's crown: Hans Neuner's Ocean Restaurant. It is aptly named, with its huge picture windows overlooking the Atlantic: I feasted, amongst other things, on a clever little cornetto of smoked eel as an amuse-bouche, a fat, sweet prawn with a pleasantly sharp pickle of vegetables, and a masterly fillet of red mullet with an intense "paella sauce", cleverly capturing the saffron and iodine-tinged essence of paella in a spoonful.
Neuner had just been awarded a second Michelin star, which he has retained ever since. Chatting to him recently, I was curious to know how a young chef from Austria had ended up so happily settled on the westernmost fringes of Europe. I also wanted to know how he had been spending his time over the last year and a half, when guests were few and far between.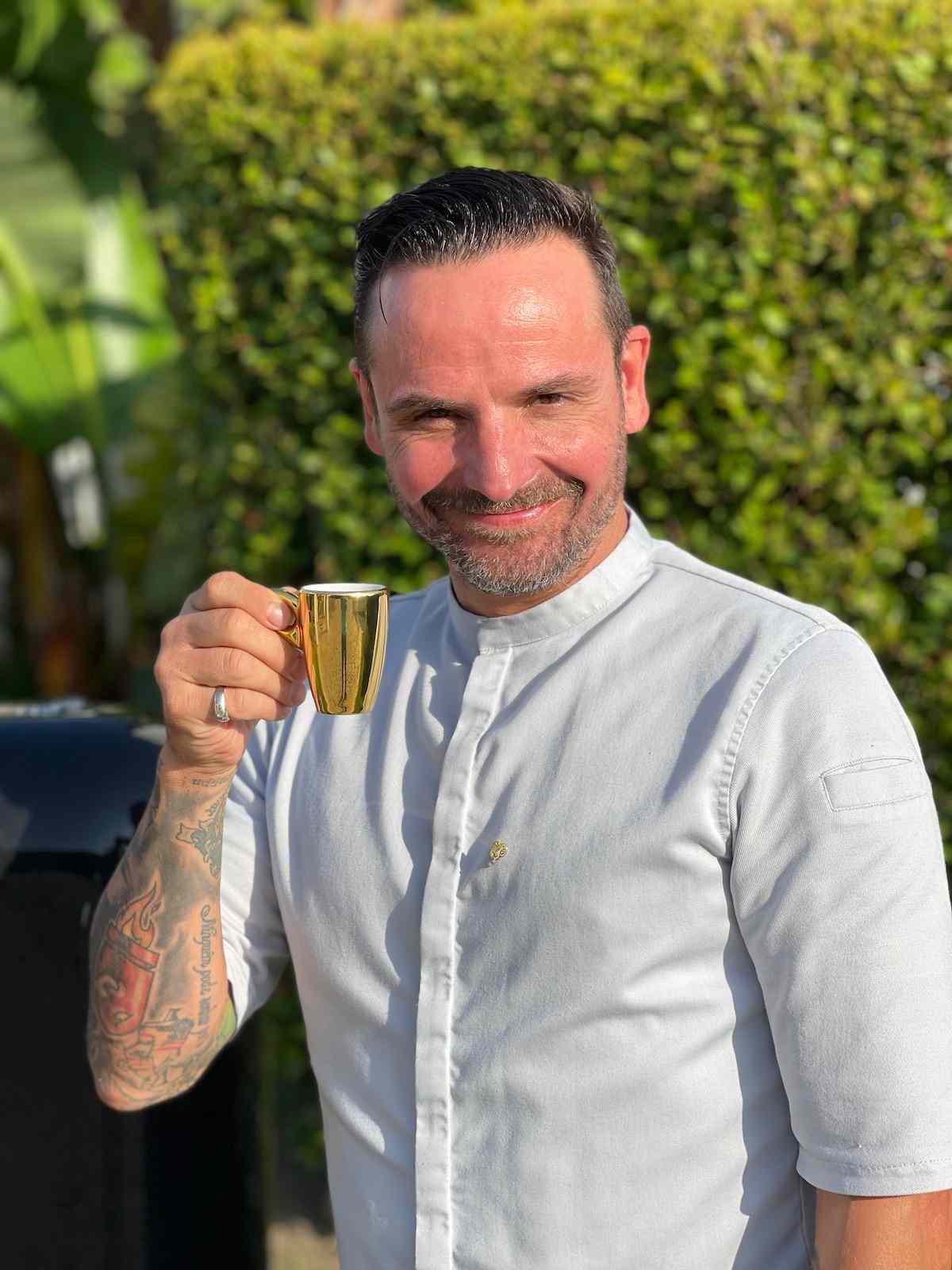 ---
For Neuner, it is the Difference Coffee's Panama Geisha that floats his fishing boat. "I have easily six or seven a day! I can't drink them after six in the evening anymore, though."
---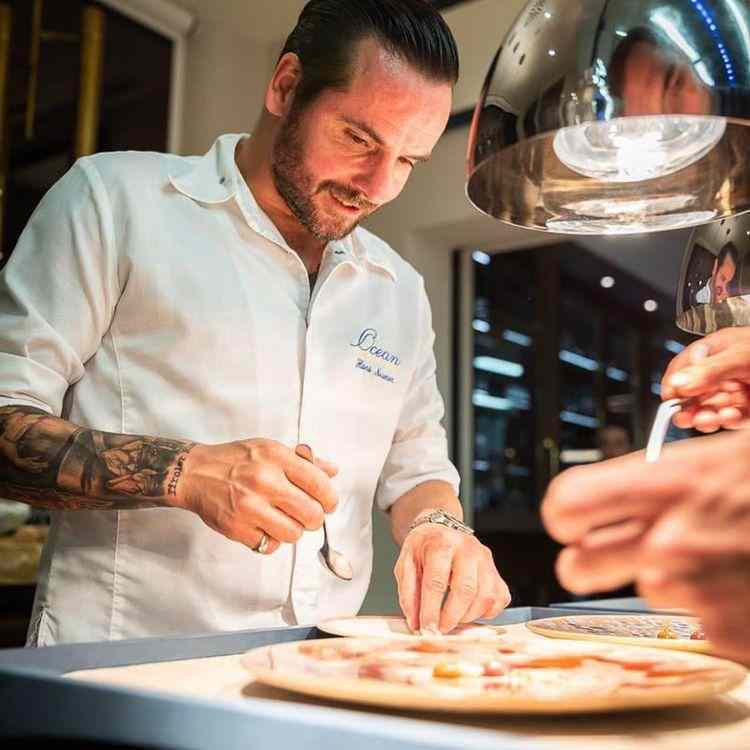 Restaurants were in his blood. "In fact, I grew up above my parents' restaurant. When I was a baby, my mother used to tie me around her front when she was in the kitchen. If you did that today, someone would probably sue you or call the police, but it was natural back then.
"We served hearty Austrian food, not haute cuisine. My father used to say that a star was for the front of a Mercedes, not for a restaurant."
That all changed when the young Neuner started work in classical French kitchens: aged 18, he worked at The Dorchester under head chef Willi Elsener, then at the Hotel Adlon in Berlin, under his mentor Karlheinz Hauser, whom he followed to Hamburg to become head chef of Hauser's restaurant in the Hotel Süllberg. "Then I went on a sort of world tour: the 'new wave' Spanish cuisine was starting to take off, especially El Bulli.

"Ferran Adriá's cooking wasn't as product oriented as I had been used to - his spherified liquid peas, for instance, were made with frozen peas - but some of the techniques he used were amazing."

And so, in 2007, thoroughly schooled in both the old-school and the new-wave, a still fresh-faced Neuner joined managing director Kurt Gillig at Vila Vita, with the aim of establishing a gastronomic restaurant in the Algarve, where the restaurant "scene", if one even existed, was just a clutch of cheap and cheerful tourist joints aimed at package holidaymakers from northern Europe. "It was all burgers and fries," he recalls. "Even the seafood was frozen, and the mussels were horrible. But we were convinced that our guests were looking for more than that."

They were right. "Although, when I started, I didn't know any suppliers, not the way I do now, so I played it safe a little bit. I'd get deliveries from Rungis [the famous Paris wholesale market] twice a week. It took me a while to discover the treasures we have on our doorstep: pork from the Portuguese black pig, for example, or olive oil from 300 year-old trees."
---
"The coffee pushes the flavour of the dish even higher. I think people were shocked at the beginning, but it became one of our most successful dishes."
---
Neuner was on a mission. Now, just a handful of his ingredients comes from outside Portugal, although his idea of what constitutes Portugal has changed. "Last year, during lockdown, I bought a tent and a sleeping bag and went around the mainland, going to farms and learning about what they produce. And I have always loved going out on the boats with the local fishermen. It's a great combination here in the Algarve: a Mediterranean climate, but with fish from the cold, clean, deep waters of the Atlantic."

He has now moved on to the faraway lands reached during Portugal's Golden Age in the 15th and 16th centuries, the era of Henry the Navigator, Vasco da Gama and Tristaõ da Cunha. Dishes as disparate as tempura, feijoada, piri-piri and vindaloo all have their roots firmly in Portuguese soil.

"This year, I've taken some of my team and explored the islands, from Madeira and the Azores to Mozambique and the islands of São Tomé and Principe, a former Portuguese colony on the equator, and we've found some amazing things. It's not easy to import all the produce we'd like to, but we do our best: we even have some friendly cabin crew who help with spices like cinnamon and vanilla!"

Another exotic ingredient has been popular in Portugal for centuries, and is every bit as popular today: coffee, as the country's plethora of cafés amply demonstrate. For Neuner, it is the Difference Coffee's Panama Geisha that floats his fishing boat. "I have easily six or seven a day! I can't drink them after six in the evening anymore, though."
"And coffee is a great ingredient too: dusted over sea urchin, creamed corn and marsh samphire, on an octopus cracker, it's an umami bomb. The coffee pushes the flavour of the dish even higher. I think people were shocked at the beginning, but it became one of our most successful dishes."

Neuner's relentless quest for new ingredients, new techniques, and new ways of pleasing his guests - as well as Ocean, he is thinking about a more relaxed, seafood bistro-style concept - continues, but what does he do if he ever takes a day off from cooking and scouring the world for ideas? "I wake up in the morning, have a coffee, and take my Harley Davidson for a spin. If my wife lets me."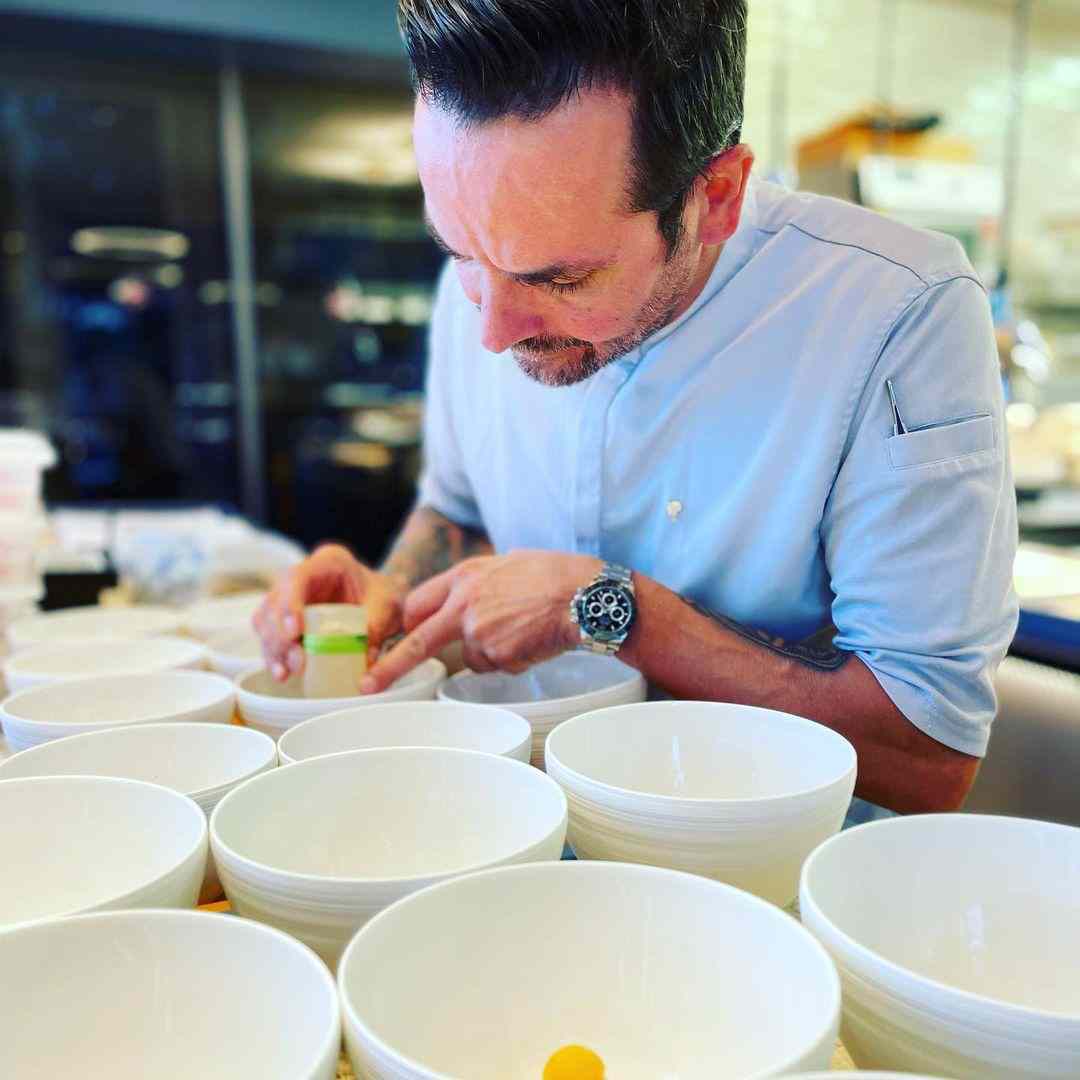 ---
Bill Knott worked as a chef for 10 years before turning his hand to writing; since then, he has written for a host of publications worldwide, including a stint as restaurant critic for the Daily Telegraph. His Gannet column in the FT's How To Spend It spanned three decades. He has also featured frequently on television and radio.
When not travelling the world in pursuit of great food and wine, or as an ambassador for the international humanitarian charity Action Against Hunger, he lives in West London, surrounded by cookbooks. He never skips lunch.
---