COFFEE BRAISED BEEF CHEEKS CROQUETTES WITH AVOCADO AND WATERCRESS

---
Try chef Danilo Cortellini's Coffee Braised Beef Cheeks Croquettes made with our Hawaii Kona coffee.
COFFEE BRAISED BEEF CHEEKS CROQUETTES WITH AVOCADO AND WATERCRESS

Braised beef is usually a very rich dish and always carry all of its flavour in the cooking sauce, therefore, the best way to pair a robust coffee with it is to integrating it in liquid form during the cooking process, and trust me, this combo is definitely a winning one!
The main reason why I transformed my braised beef in croquettes is simply because it is more succulent and makes the eating process more fun! A dollop of avocado puree with lime and the watercress garnish help to cut through the richness of this dish.
To finish off, I couldn't help myself and I had to add a touch of Hawaii Kona coffee powder by Difference Coffee on top of the croquettes so that as soon as you pick them up from the plate, you are hit with its strong aroma that prepares you for what you are biting into!
Chef's tips: If deep fat frying makes you uncomfortable, you can air fry the croquettes or bake them.  A double coating of breadcrumbs is not necessary but it will make the croquettes crunchier.
Serves: About 4

Preparation Time: 1 hour
Cooking Time: 2 h and 45 minutes
2 capsules of Difference Coffee's Hawaii Kona
1 kg of beef cheeks (about 2/3)
750 ml of beef or chicken stock
4 tbsp of olive oil
100 ml of dry white wine
20 g of unsalted butter
1 onion
2 carrots
1 celery stick
1 garlic clove
1 bay leaf
3 eggs for the egg wash
Flour to dust
300 g of breadcrumbs or panko to coat
1 l of vegetable oil
1 avocado
1 lime
1 small bunch of water cress
Salt and pepper to taste
Ask your butcher to trim the beef cheeks from the excess connective tissue.
Now season the meat with abundant salt and pepper and dust lightly with flour on both sides. On a frying pan, sear the cheeks with olive oil on high heat and cook until golden on both sides.
Remove the meat from the pan and in the same pan, stir fry the chopped vegetables. Season to taste and caramelize with a knob of butter. When the vegetables are golden, pour in the white wine and let the alcohol evaporate for a minute on low heat.
Now place both the meat and vegetables in a pot and don't forget to add the cooking juices released. Add the stock and bay leaf, cover the pot with foil and let it simmer gently for 1.5 hours.
At this stage the cooking liquid will have reduced considerably. Add 2 long shots of espresso and keep cooking for another 40/50 minutes.
When cooked, the beef cheeks will be very soft at the touch. Drain gently the meat from the sauce. Pass the sauce through a sieve to get rid of the vegetables and taste it to check the seasoning.
Pull the meat apart and spread evenly in a deep tray lined with parchment. Press the pulled beef to ensure it's even and there are no air pockets (the layer of pulled beef needs to be about 2 cm thick). Now pour the sauce and let it absorbed by the meat. Press again and cover. Refrigerate overnight to allow the gelatine in the sauce to set.
Unmould the meat block gently and cut it into 5 cm squares (circa). Dust the squares with flour and dip them into the lightly seasoned egg wash. Now toss the beef into the breadcrumbs and repeat the egg wash dip and breadcrumbs a second time for an extra crunch.
While the vegetable oil warms up, blitz the avocado pulp in a food processor with a splash of lime juice and a little zest too. Season with salt and pepper and place it into a pastry bag.
Deep fat fry the croquettes at 160 degrees C for about 5 minutes until golden all around and super crispy. Season with sea salt and plate. Top with a dollop of avocado puree, dust with Hawaii Kona coffee powder and garnish with fresh water cress leaves. Enjoy it straight away.  
---
ONE OF THE MOST EXPENSIVE COFFEE CROPS IN THE WORLD
Are you ready to try Chef Cortellini's Coffee Braised Beef Cheeks Croquette recipe? Don't forget about one of the most important ingredients: our Hawaii Kona coffee!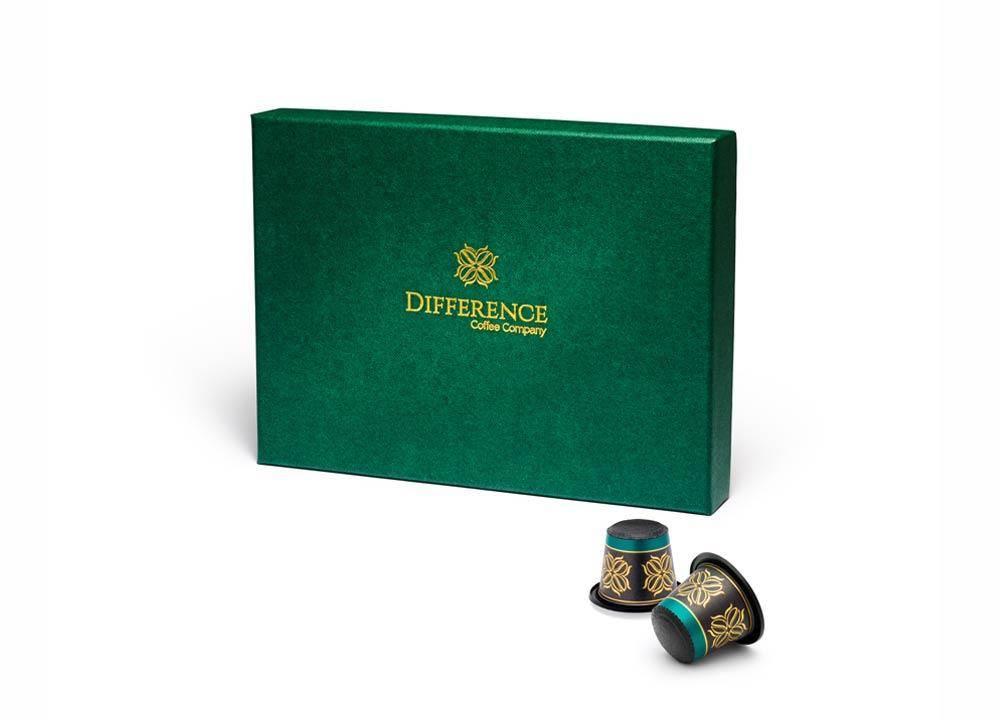 ---
When Danilo Cortellini became the Head Chef at the Italian Embassy in London, it marked a gratifying return to his roots. After arriving in London in 2010, Cortellini held positions at such esteemed restaurants as the three Michelin-starred Alain Ducasse at The Dorchester and Zafferano in Knightsbridge. However, his culinary inspiration always remained the home-cooked family meals of his childhood in Abruzzo, Italy, along with countless Italian regional cuisines he explored as a young chef.
In addition to cooking emblematic Italian food for embassy events on every scale, Danilo Cortellini is the author of the cookbook "4 Grosvenor Square," a finalist on MasterChef: The Professionals, and founder of TIRAMISOO Events, a high-end catering company.
---