EVERYTHING YOU NEED TO KNOW ABOUT OUR COFFEES:
---
This Cup of Excellence is held to discover the "gems" of the coffee world, but what makes a Cup of Excellence coffee stand out among hundreds of other entries.
CUP OF EXCELLENCE RWANDA COFFEE:
CHAMPION COFFEE FROM TWUMBA ESTATE
For even the choosiest coffee drinker, deciding which coffees to buy can become overwhelming. Do you look at the country of origin, or a specific growing region that you think is best? Can you trust roasters' claims to offer superior quality coffee? Do you read the fine print to figure out where those beans really come from? At Difference Coffee, we make it easy to buy amazing coffee with confidence, because we source our coffees from the winning micro lots at elite competitions across the globe.
A perfect example is our Cup of Excellence Rwanda coffee. This micro lot of 100 percent Bourbon Arabica from Twumba Estate was crowned the 2018 Rwanda Champion at the annual Cup of Excellence, one of the coffee world's most respected coffee competitions and auctions. Before it was declared the highest-scoring lot, before we landed the winning bid at auction, and before this remarkable, limited-edition coffee ended up in your cup, it was tasted by national and international jury members over 120 times. Those experts loved this intense, complex coffee's sweet notes reminiscent of berries and dark chocolate, and we know you'll enjoy it too.
WAHT IS THE CUP OF EXCELLENCE?
The Cup of Excellence was launched in 1999 by the Portland, Oregon-based Alliance for Coffee Excellence. The first competition and auction took place in Brazil, and it has since expanded across Latin America and Africa. The goal of the Cup of Excellence is to discover the "gems" of the coffee world by narrowing down hundreds of participating producers to a single winner. National and international juries cup and score the entrants, and just a handful reach the finals. The highest scoring micro lots are then sold through an online auction.
The Cup of Excellence system has obvious benefits to the consumer – coffee drinkers get the option to buy world-class coffees with confidence. There are some more complex advantages too, for consumers, purveyors and farmers alike. The system rewards the farmers who grow incredible coffees as their lots fetch considerably higher prices – sometimes over 100 times the price – compared to the mass market.
On the consumer side, the Alliance for Coffee Excellence emphasizes a growing interest in traceability and sustainability. Coffee drinkers are increasingly keen to know where exactly their beans came from, who grew them and how they got from plant to cup. The Cup of Excellence gives transparency to this process, to the benefit of all involved.
A CUP OF EXCELLENCE COFFEE FOR SALE: CUP OF EXCELLENCE RWANDA
Difference Coffee's Cup of Excellence Rwanda is the winning lot, which we secured at auction, of the 2018 competition. The competition received an initial 344 entries, and Twumba Estate swept past those hundreds of competitors to emerge with the winning score of 90.53 points.
True to the intentions of the Alliance for Coffee Excellence, you can drink our Cup of Excellence coffee with full knowledge of its origins. Twumba Estate is in western Rwanda, within a mountainous region on the edge of Nyungwe National Forest. Farmers use natural spring water from the forest to wash their Bourbon Arabica coffee beans and then dry the beans naturally in the sun. It is also of interest that Twumba Estate works with the Women's Coffee Alliance to empower the women who work in the region's burgeoning coffee industry.
Know that only a few hundred kilos of this remarkable coffee exist, and Difference Coffee is the exclusive purveyor. If you wish to try this limited-edition coffee at home, please visit our Coffee Shop page and look for Cup of Excellence Rwanda.
---
CUP OF EXCELLENCE COFFEES:
Our Cup of Excellence Rwanda has sold out, but why not try some of this year's champions?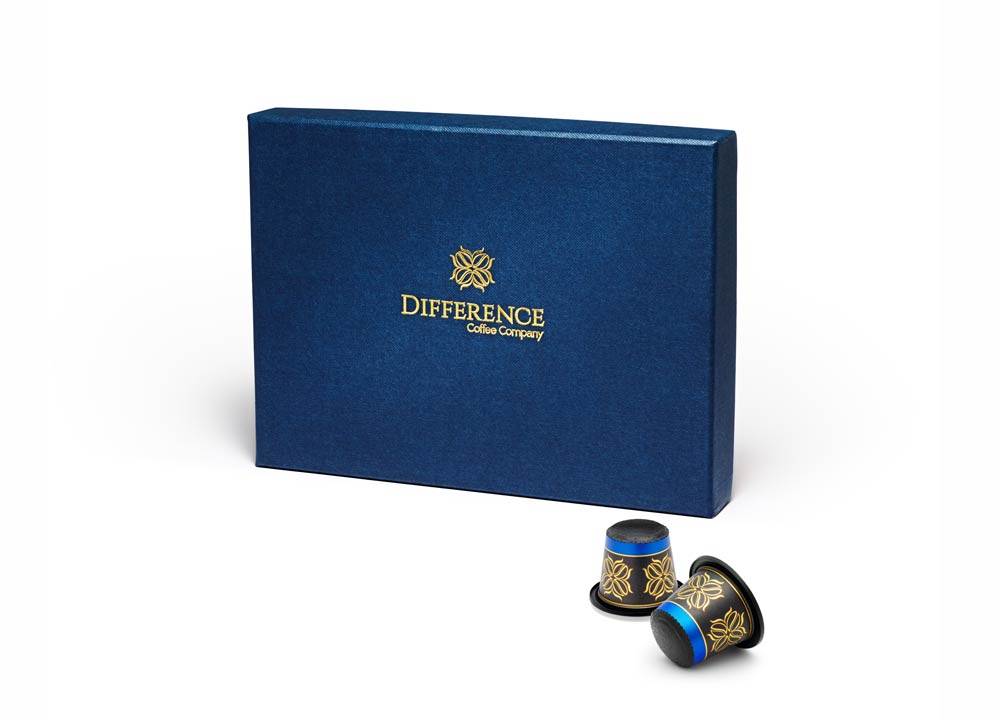 ---